William Preston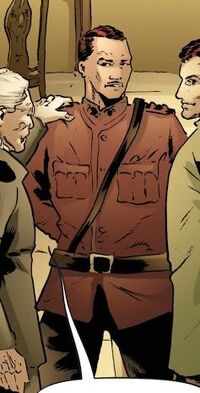 Real Name
William Preston
Affiliation
North-West Mounted Police
Characteristics
Status
Occupation
Royal Canadian Mounted Police Officer
Origin
Not much is known about the life of Williams Preston, except he is a Canadian Mountie.
In 1896, he was awarded the Medal of Honor by United States President Teddy Roosevelt at the White House. This was also where he first met and discovered he had a cousin, a man named John Reid (better known as The Lone Ranger).
In 1938, he attended his cousin John's funeral in Chicago.